The Trouble With Corn as Biofuel
For months now the Trump administration has been promising to deliver a new biofuels package that would boost the market for production of soy- and corn-based alternative fuels.
The move would help American farmers hurt by the administration's tariffs, as well as ease their anger over changing regulations that have exempted several oil refineries from blending biofuels with their other fuels.
The Energy Policy Act of 2005 mandated that all fuels produced in the U.S. contain a minimum volume of renewable fuels. Part of that came in the form of biofuels, derived from living, renewable sources such as crops or plants.
The term "biofuels" generally refers to the gasoline substitute derived from corn, while "biodiesel" is a diesel substitute derived from soybean oil or animal fats.
At the time many experts predicted biofuels would provide a renewable source of energy, help reduce the use of fossil fuels, and lessen the risks of climate change.
Perhaps the most interesting thing about the expansion of the biofuels industry — as a share of the fuel market and a lobbying power — is that the general public hasn't really noticed.
Compared with fracking or coal, biofuels aren't the subject of many policy reports or New York Times op-eds. Media coverage of the biofuels package has been limited.
But as President Donald Trump continues to make promises about the future of biofuels, two important questions loom.
Should the rest of the country care about what's going on in Iowa and other corn-belt states? And is biofuel expansion something we should welcome or oppose?
Critics say this lobbying has allowed the industry to successfully broaden its market without fully informing customers of the potential costs and concerns, which range from reduced gas mileage to increased air pollution.
Advocates of biofuels around the country tout them as better for the environment than fossil fuels, a fact that polls tell us the public doesn't disagree with.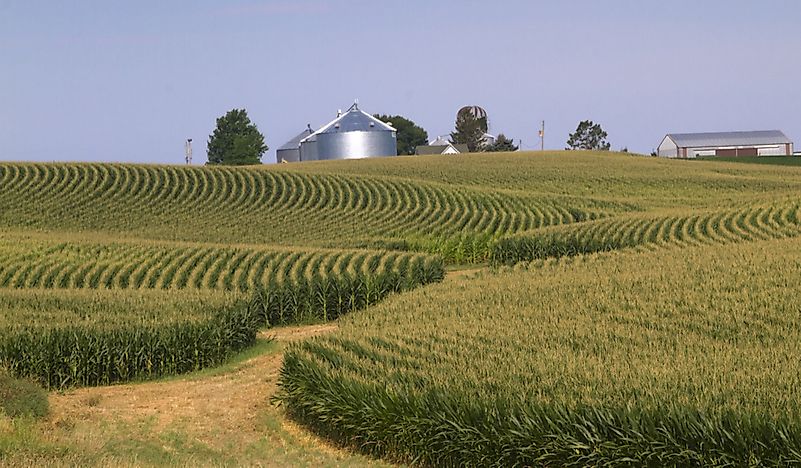 Scientists, on the other hand, have begun to question some of those so-called environmental benefits.
According to some studies, biodiesels emit more of certain pollutants than regular diesel, and biofuels can have a larger carbon footprint than gasoline, depending on where you start in the production cycle.
Increased corn production can also harm farmland because it causes farmers to cut back on crop rotation, a process essential to maintaining soil quality and reducing pests. Farmers also have an increased incentive to plant corn in ecologically sensitive grassland or wetlands.
But the effects of biofuel production on wildlife and public health are subtle and hard to separate from the consequences of food production.
This sets biodiesel apart from other sources of pollution and environmental health, such as fracking, which are often much more immediately visible.
Corn requires more fertilizer than other crops, and the toxic algal bloom caused by fertilizer runoff into the rivers is a visible consequence of increased corn production to meet biofuel demand. However, these blooms occur out of sight in the Gulf of Mexico.
Eco Watch / Crickey Amigu di Natura 2019.