Indonesia Wildfire Crisis Expands to over 2.000 Hot Spots
Indonesia is currently on the brink of another haze crisis as the archipelago is seeing an increase in the number of forest and land fires, facing an environmental disaster.
Wild Fires from drained peatlands have caused massive air pollution, or 'haze', causing respiratory and other illnesses.
Stopping the inferno requires a commitment to sustainable management of forests and peatlands. Especially religious minorities are now under threat.
According to the Meteorology, Climatology and Geophysics Agency (BMKG), the number of hot spots increased to 2,002 on Augustus, 2019.
Indonesia's fire and haze crisis this year has been described by many in the international community as an environmental disaster.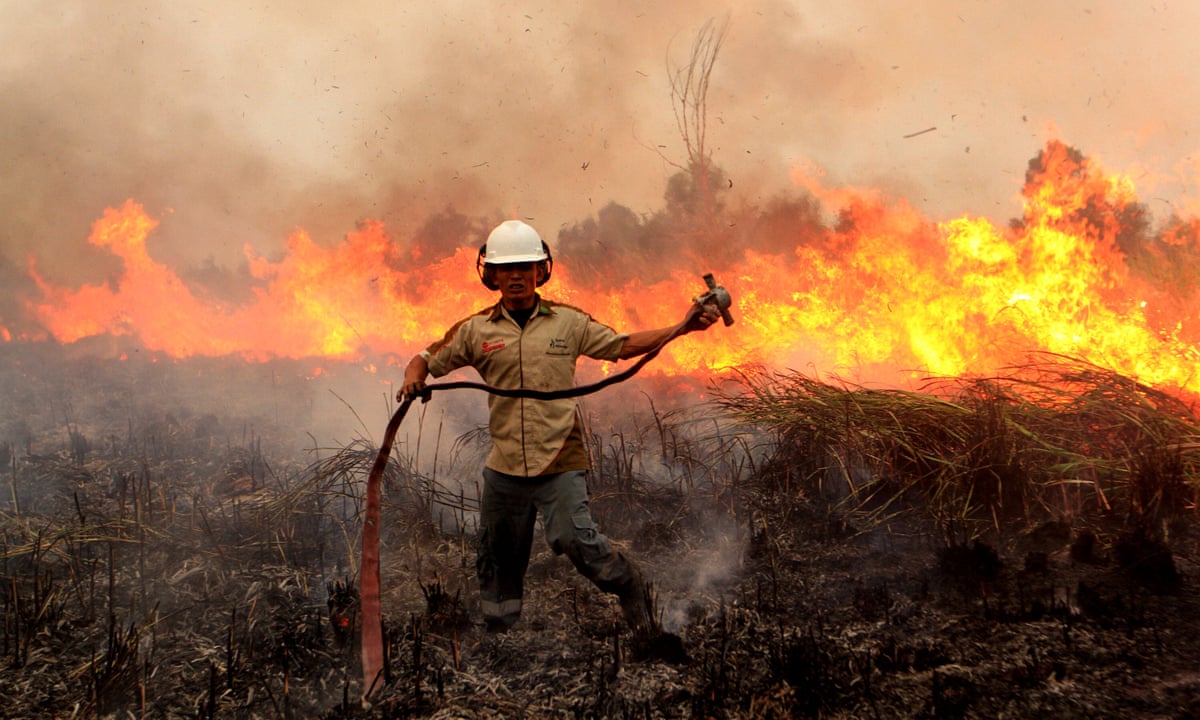 The hot spots were largely detected in the provinces of Riau, West Kalimantan and Central Kalimantan.
Apart from the hot spots, wildfires also burned more land area. The Environment and Forestry Ministry recorded wildfires had burned 42,740 hectares of land across the country between January-May, nearly twice the area burned in the corresponding period last year, which was 23,745 ha.
This occurred roughly three years after Indonesia started ramping up efforts to mitigate the impacts of forest and land fires across the country, which seems to be bearing fruit as the country has yet to suffer large-scale wildfires since then.
It raises concerns about a possible repeat of the 2015 haze crisis that badly affected the country, as well as neighboring countries Malaysia and Singapore.
El Niño is a climate pattern linked to warming waters in the central and eastern areas of the equatorial Pacific Ocean.
Such weather phenomena are known to trigger an extension of the dry season in Indonesia, which can increase the risk of wildfires.

Some regions have not seen rain for more than 100 days. The BMKG predicted that the rainy season would not start until October.
The government has been making several efforts to prevent wildfires. However, they have not yet been able to do enough to prevent another crisis due to a lack of resources to execute it.
In the last two months, the ministry had intensified joint patrols with police and military personnel in areas deemed prone to wildfires. Indonesia has also ramped up measures to extinguish fires at the hot spots.
The Djakarta Post / Crickey / Amigu di Natura News 2019.