Tropical Storm Gonzalo heading for ABC-Islands
Tropical Storm Gonzalo is headed for the Windward Islands Saturday, but weakening is expected as the storm approaches. Some islands may receive gusty rain showers as Gonzalo passes through.
Gonzalo is the earliest seventh named tropical storm on record to form in the Atlantic basin, according to Phil Klotzbach, a tropical scientist at Colorado State University. The previous record was held by Tropical Storm Gert, which developed on July 24, 2005.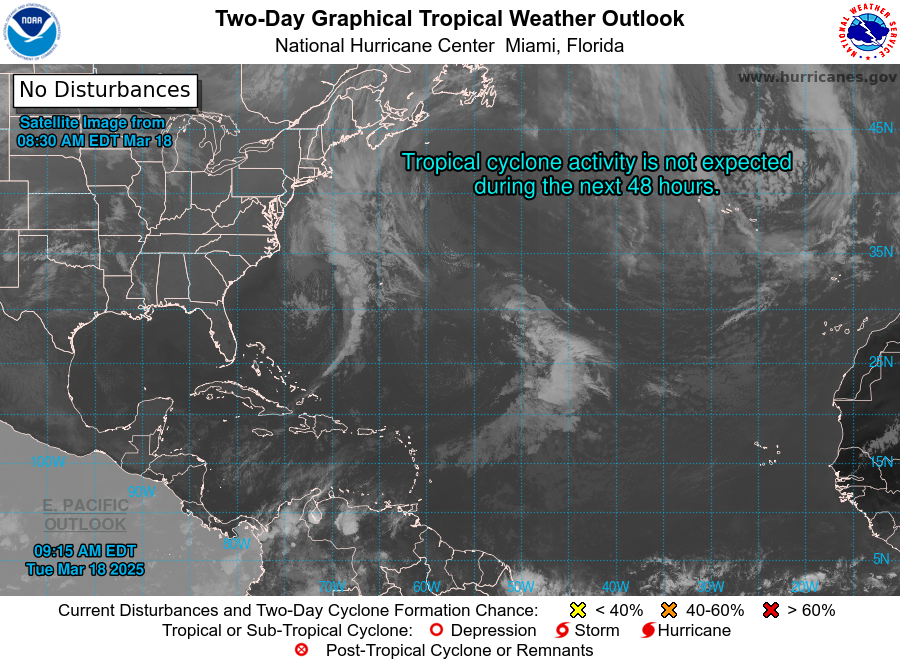 The most active part of the hurricane season is still weeks away, but experts' predictions for a busy season appear to be holding true, with the National Hurricane Center now monitoring two systems.
Tropical Storm Gonzalo, which formed Wednesday, is expected to become the first hurricane of the season by Friday night. Meantime, a tropical depression has formed in the Gulf of Mexico and is expected to strengthen into a tropical storm, the National Hurricane Center (NHC) said.
A hurricane watch has been issued for Barbados, St. Vincent and the Grenadines as Gonzalo is expected to strengthen into a hurricane over the next 24 hours and peak at a Category 1. Either way, there is an increasing risk of wind and rain impacts to portions of the southern Windward Islands this weekend.
Gonzalo had sustained winds of 60 mph and was about 810 miles east of the southern Windward Islands. Beyond tropical storm-force winds, rainfall will be a massive concern for the ABC-Islands along the coast of Venezuela.
The official forecast continues to show Gonzalo becoming a hurricane in about 24 hours, but the uncertainty in this scenario cannot be stressed enough. Small storms are prone to more significant fluctuations in intensity, both up and down.
NOAA / Crickey Conservation Society 2020.