US National parks are suddenly free to visit, But this might put people in danger
Three days of rejuvenation in Canyonlands National Park seemed the perfect bridge from winter to summer. But like so many other spring break national park escapes, our plans to pitch tents in the Needles Campground next week were undone by Corona-virus.
Confusion about whether it's safe to social distance at national parks was heightened by U.S. Interior Secretary David Bernhardt's announcement Wednesday that park fees would be waived. But, during the Corona-virus pandemic, it's "irresponsible" to flock to wilderness areas, experts say.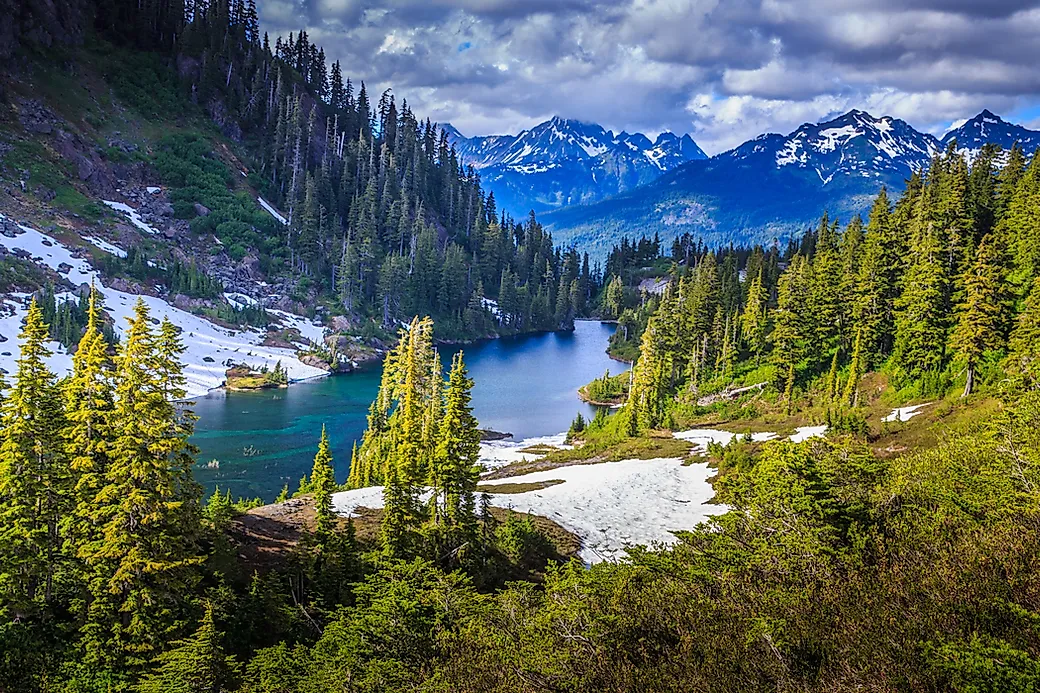 The decision to waive park fees and encourage Americans to head to the great outdoors runs contrary to ongoing closures, public concerns—and to official White House guidance instructing that all gatherings of 10 or more people be canceled.
Bernhardt's message drew condemnation from the National Parks Conservation Association and the Coalition to Protect America's National Parks, where Phil Francis highlighted concerns about the virus' contagiousness.
It is irresponsible to urge people to visit national park sites when gathering at other public spaces is no longer considered safe," Francis said. "We are concerned that the Secretary's decision to waive entrance fees will lead to overcrowding and a greater risk to the health and well-being of our NPS employees and visitors.
Options are quickly dwindling for a relaxing getaway within the National Park System. Though many NPS units remain open, facility and service closures are stacking up across the country, from Hawaii's Pearl Harbor National Memorial (closed) to Virgin Islands National Park (the Cruz Bay Visitor Center has locked its doors, and food service and ranger programs at Trunk Bay have been suspended).
Iconic destination lodges have also closed their doors, including Yosemite's Ahwahnee, the Grand Canyon's El Tovar, and Zion National Park's namesake lodge. On Friday, Xanterra Parks & Resorts, which runs the Zion Lodge, closed its other park lodgings in Grand Canyon, Death Valley, and Yellowstone until at least late May, with hopes the Corona-virus pandemic will wane before summer.
Utah health officials have gone so far as to post "not welcome" messages for the Beehive State's southeastern corner, a traditionally crowded—and rowdy—spring break destination due to the Slickrock mountain bike trail system and the red-rock beauty of Moab, Arches, and Canyonlands National Parks.
So unprecedented is the Corona-virus threat that the National Park Hospitality Association, which includes most major park concessionaires and outfitters, wrote President Trump this week seeking rescue. Along with a waiver of franchise fees paid to the National Park Service, the association is also asking for current concessions contracts to be extended two years.
The American Alpine Club has asked its members to restrict recreational travel in order to "flatten the curve," or keep Covid-19 cases at a manageable daily level for healthcare providers. "This is not the time to head to the desert or rally to your favorite national park for 'social distancing,'" the club wrote.
Considering the closing of facilities and campgrounds and the threat of contracting COVID-19, your clearest option instead might be to spend spring break binging the Ken Burns and Dayton Duncan documentary, The National Parks: America's Best Idea.
National Geographic / Crickey Conservation Society 2020.