Curacao Weather Forecast
Curaçao doesn't suffer the wrath of hurricane season. Curaçao's weather tends to be sunny even throughout the months that other Caribbean islands experience torrential rains.
Situated along the coast of Venezuela, and only 12 degrees north of the equator, Curaçao's average temperature rests in the mid-80's all year. Most vacationers head to Curaçao between December and April, causing hotel rates and airfare to skyrocket.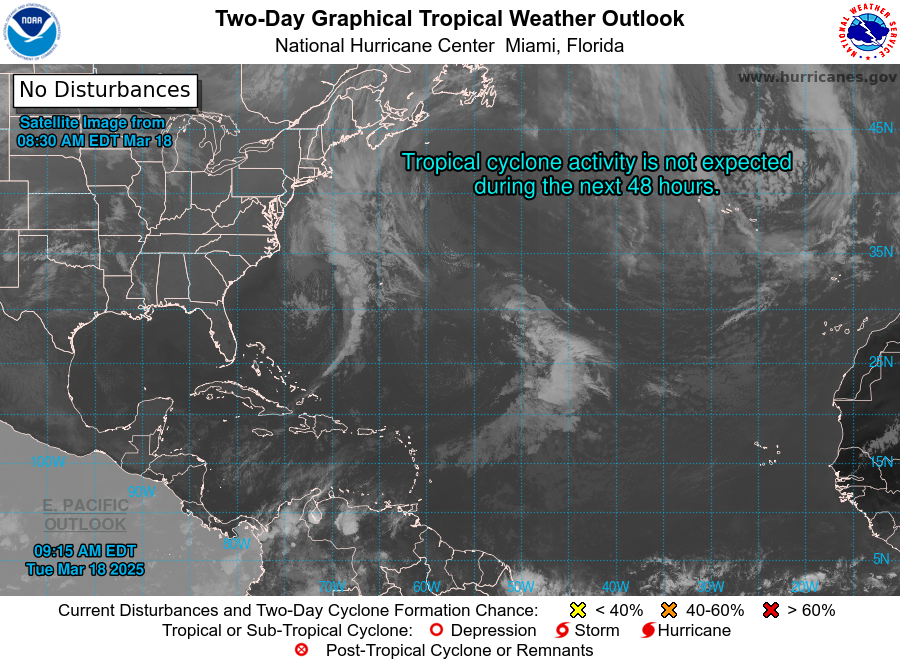 If you've come to dive or snorkel, you'll enjoy good visibility throughout the year. Because the island is located outside the hurricane belt, its marine life is unaffected by seasonal changes.
However, temperatures during the Hurricane Season tend to be exceptionally hot, with desert style extremely high UV ratings up to 11 beyond the scale readings from 1-10, with temperatures easily reaching the high thirties and sometimes 40+ Celsius, between July and November.
A tropical wave is producing widespread cloudiness, showers, and 
thunderstorms over the eastern Caribbean Sea, with locally 
heavy rainfall and gusty winds affecting portions of the ABC 
Islands, the Lesser Antilles, the Virgin Islands, and Puerto Rico.
  
Environmental conditions are expected to become a little more 
conducive for development, and a tropical depression could form next 
week while the system moves westward or west-northwestward at about 
15 mph across the central and western Caribbean Sea.
Tropical Depression 25 formed late Friday morning amid an area of disturbed weather over the northwestern Caribbean that meteorologists have had their eyes on since the demise of Beta, Sally, Teddy and Paulette.
The new system, previously dubbed Invest 91L by the National Hurricane Center (NHC), will take on the Greek letter name Gamma upon strengthening beyond a tropical depression.
After waves of heavy rain already doused parts of the Yucatan Peninsula, more rain is on the way in the form of at least one organized tropical system.
A stalled front, stretching from southern Florida to the Bay of Campeche, brought tremendous flooding across parts of the Yucatan Peninsula and southern Mexico enough rain to flood the streets in Tabasco.
Crickey Amigu di Natura Foundation 2020